LAIMIAN CITY Newsletter 10-2019 with residential arrays of modern luxury high-rise buildings, commercial hub and nearby comprehensive facility services; a high-class community of prosperity and safety in coming future.
Inspired of Korean design, Laimian City highlights the harmony of modern architecture and healing nature for a restored and convenient lifestyle.
The design that is typical of proper alignment, romantic theme gardens of colorful flower trees, a vibrant flow of breezy fresh air and light dancing through glowing glass façade.
Newsletter 10-2019
1. Laimian City's Ground breaking (2017)
Laimian City project (consists of 24 blocks with 40 floors) situated in An Phu-An Khanh New Urban area (131ha), has been developed since 2017 by Housing Development and Trading Joint Stock Company (HDTC).
The developer has formed partnership with leading reputable Contractors in Vietnam (such as Delta, Hoa Binh, Coteccons, An Phong), Korean Architectural design (Han-Guk), French Project management consultancy (Apave, Artelia).
2. Construction progress (2018)
In 2018, the developer has accomplished with ground leveling, fencing and setting up concrete mixing plant at CT1 and CT2, preparing for construction of CT3's foundation.
3. Laimian City Newsletter 10-2019 with construction progress_CT3 (2019)
In early 2019, Delta Construction Group removed more than 600,000 tons of soil for the contruction of 03 basements and 01 loft basement providing that every household in Laimian City has 1.5 car parking lot.
Since September, the developer has increasingly employed up to more than 400 employees working day and night to speed up the foundation construction progress of CT3.
On 1st October, the closing of 04 storey basements completed. The developer started to construct the 1st level of CT3 podium and estimated to finish 01 level per week.
4. Laimian City Newsletter 10-2019 with Luong Dinh Cua road expansion Project
Luong Dinh Cua road expansion project has been delayed due to the lack of funding for many years. Since 2017, HDTC developer has helped expediting the process by funding for clearance compensation.
The estimated amount for such compensation was from 2,000 – 3,000 billion VND. After land clearance, HDTC handed over the areas to the HCMC People's Committee for road expansion to 30m.
According to Department of Transportation of HCMC, Luong Dinh Cua is developed to be an arterial route in District 2 and HCMC. After expansion, the road will connect to Thu Thiem bridge to enter the city center and loosen the traffic from city center through Mai Chi Tho Highway to Long Thanh – Dau Giay Highway and vice versa.
5. Laimian City Sales Gallery
As a step toward Laimian City's first launch in 2019, developer has invested more than 70 billion NVD for Sales Gallery construction with 06 types of showrooms ranging from 49 – 135sqm.
Laimian City Sales Gallery – A Work of Art that integrates beautiful NATURE with such MODERN and ELEGANT design of graceful curves.
A SUBTLE ARCHITECTURE that brings out the dynamic, youthful and creative KOREAN style, all of which added to the splendor of the Laimian City Sales Gallery.
6. Laimian City Newsletter 10-2019 and Sales Gallery's Construction Progress
Laimian City Sales Gallery is located at the corner of Luong Dinh Cua street (30m) and Cao Duc Lan street (20m). For easy access, the developer has constructed additional 02 internal road (8m) around the Sales Gallery. The outer look with greenery, fountain, parking lot has been finished.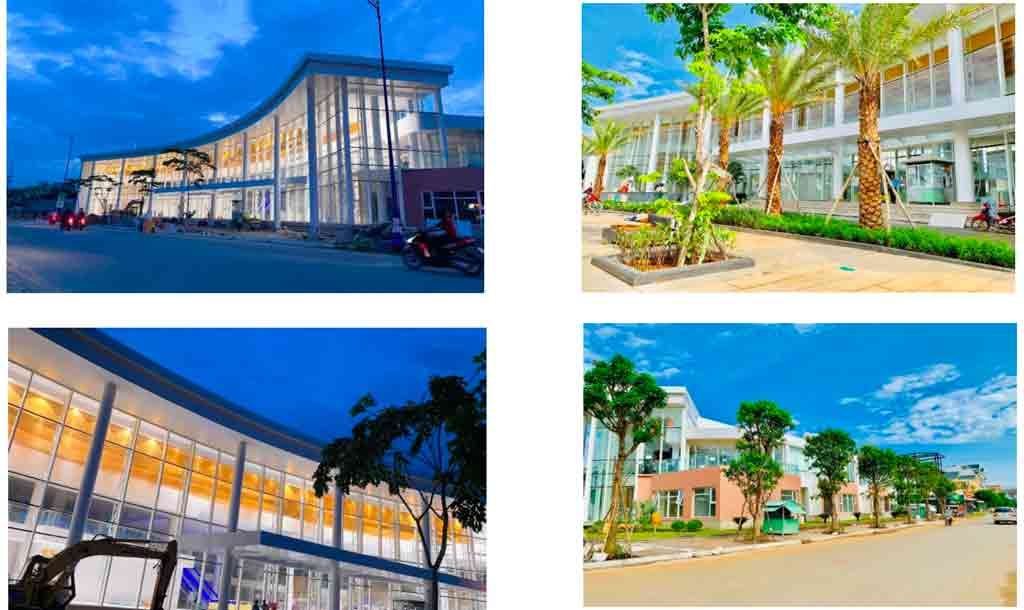 7. Laimian City's Artist Impression
On September 10, the developer started to set up cafeteria, lounge, scale model and showroom decoration to welcome clients/investors on Sales Gallery Opening in Q4, 2019.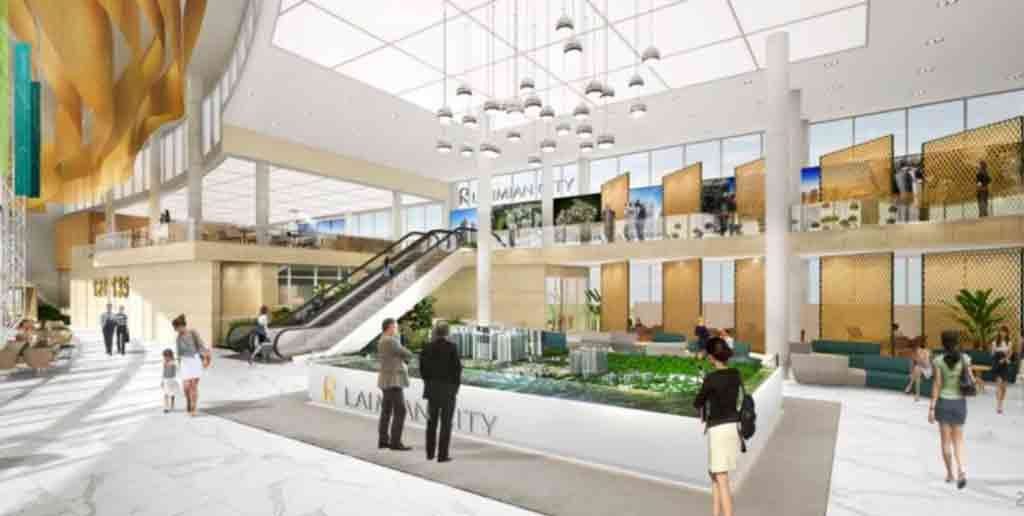 Contact with Sale Department of Laimian City
An Phu An Khanh, District 2, Ho Chi Minh City
Tel: 08 3456 7768
Hotline: 0968 339 379
Email: laimiancity@gmail.com